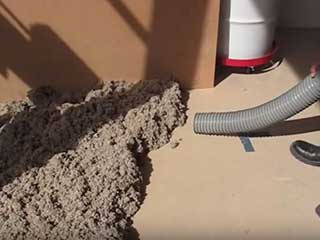 All attic insulation wears out over time. For some it may take longer, but eventually it will be damaged to the point where it becomes ineffective and you must have it removed. But it seems that not all homeowners understand how important it is to remove it when it is necessary instead of delaying. Here are a few reasons why you shouldn't neglect your attic's insulation when it should be replaced.
Don't Wait till You Hear the Wind Blowing at Night

One of the indications of worn-out insulation is when you hear the wind blowing at night and howling through the attic's walls. It can be annoying and even scary, and it will send most people calling for professional insulation services the next morning. Be aware that if you got to this point, your attic freely admits air flow from outside into the house, meaning that if your air conditioning system is working, it's working much harder than it should in order to cool down or warm up your house. This will lead to higher than usual electricity bills.

It Is Not Healthy for Your Family

An unsealed attic is an attic that allows hot air to get through it, but also water and pests. Those might lead to wetness, bacteria, mold and other infections that will lower the quality of the air inside your home, which might cause health complications to you and your family.

It will Damage Items Stored Upstairs

It may not be as important as your family's health, but you probably don't want your belongings having water or pest damage. Neglecting worn-out insulation will eventually lead to damage caused to the things that you keep stored upstairs at the attic.
Solve the Problem with Professional Services
You can prevent all that from happening with professional attic insulation removal, performed by experienced technicians, followed by installation of a new protective layer, to leave you with a once again clean, safe and sealed attic. Our company offers both residential and commercial services, call us now and we will be happy to assist!