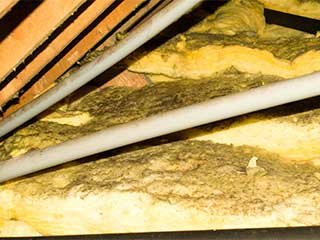 Why Is Insulation Important?
It's vital that your attic's insulation is in good shape for the sake of keeping your energy bill as low as is possible! If it's not working as it should be, that means that air is escaping out rather than being trapped inside to circulate and keep the temperature stable. In order to make up for this, your heater and air conditioning will run for longer, thus creating a steady drain on your energy and wasting your money as well. It will certainly add up over time, so if you notice your bill rising and temperatures that fluctuate, it'd be a good idea to get your insulation looked at.
What Could Go Wrong?
It may seem odd to consider that insulation can be harmed, but in fact there's numerous things that can do so. Pests invading your attic, particularly rodents, are an issue because they like to use it for nesting and will rip it up to do so. Not only does this create holes, but they also tend to leave behind waste on it that carries diseases and thus create a health risk too. Another health hazard comes from mold spores, and mold will easily start to develop if moisture gets absorbed from a leak in the ceiling or otherwise. Not only will it destroy the material, but it will also go on to eat at other things in the attic like belongings and wood too. Age itself is a problem, as it wears down over time and will slouch out of place, leaving cold spots in its wake.
We Can Take Care Of It!
Whatever the issue might be, don't worry! Our technicians will be able to easily identify the source of the trouble and get it taken care of, as well as use high-quality equipment to remove the damaged insulation to make way for something fresh. We'll do so safely as well, ensuring that particles of it can't contaminate your home's air.
Contact Us Today!
Call Attic Cleaning Anaheim so we can assist you!
We also offer:
Crawl Space Rodent Removal